4 x Luminous Starter Kits
Order Today!
Dramatically whiter teeth in just 10 days!*
Each starter kit contains:
- 1 x 6% Hydrogen Peroxide Pen
- 1 x LED Light Device
- 1 device charging case, USB-c cord
- Instructions for use
Please click 'View full details' below to see more information.
You will need to register/login to view price, product information or to make purchases.
Share
View full details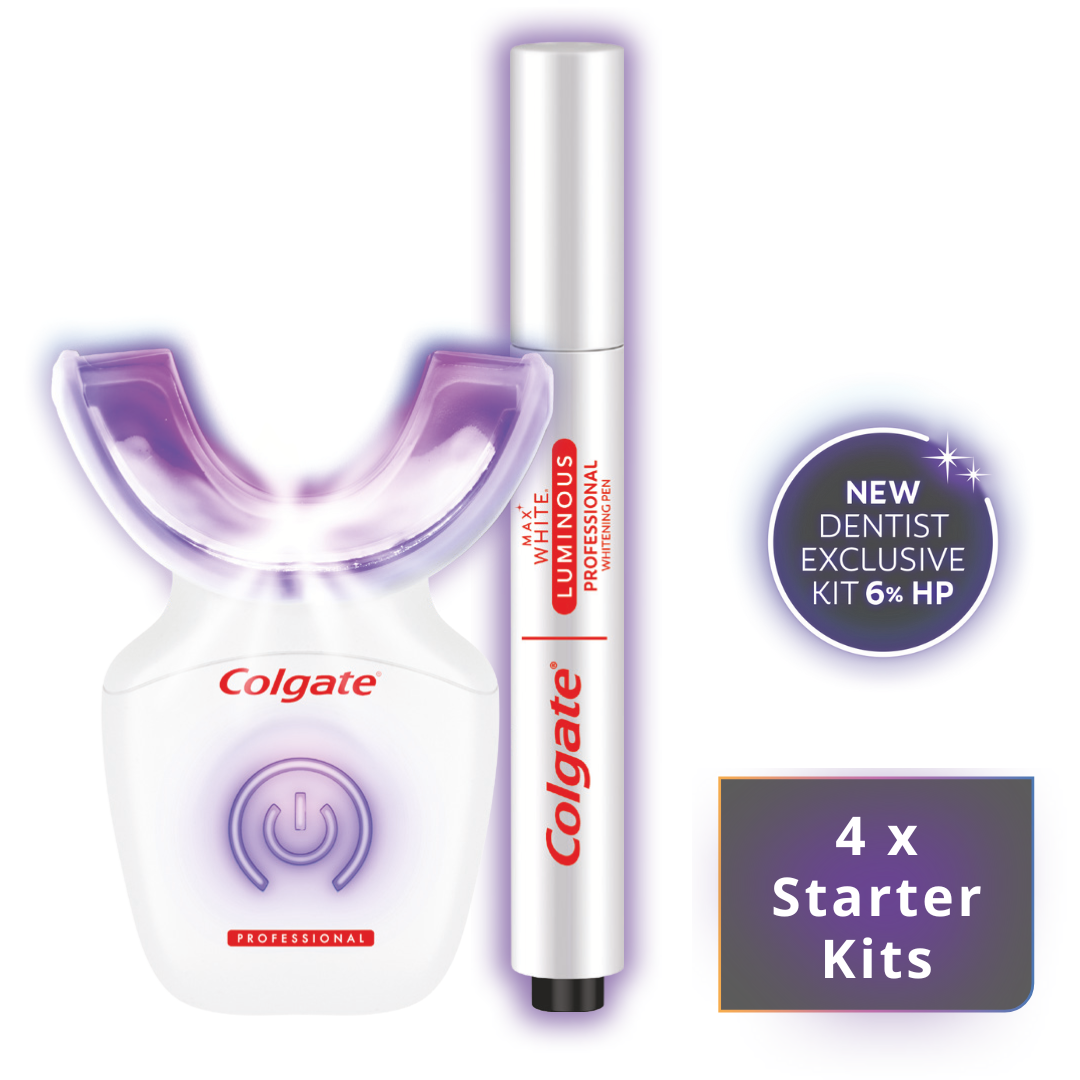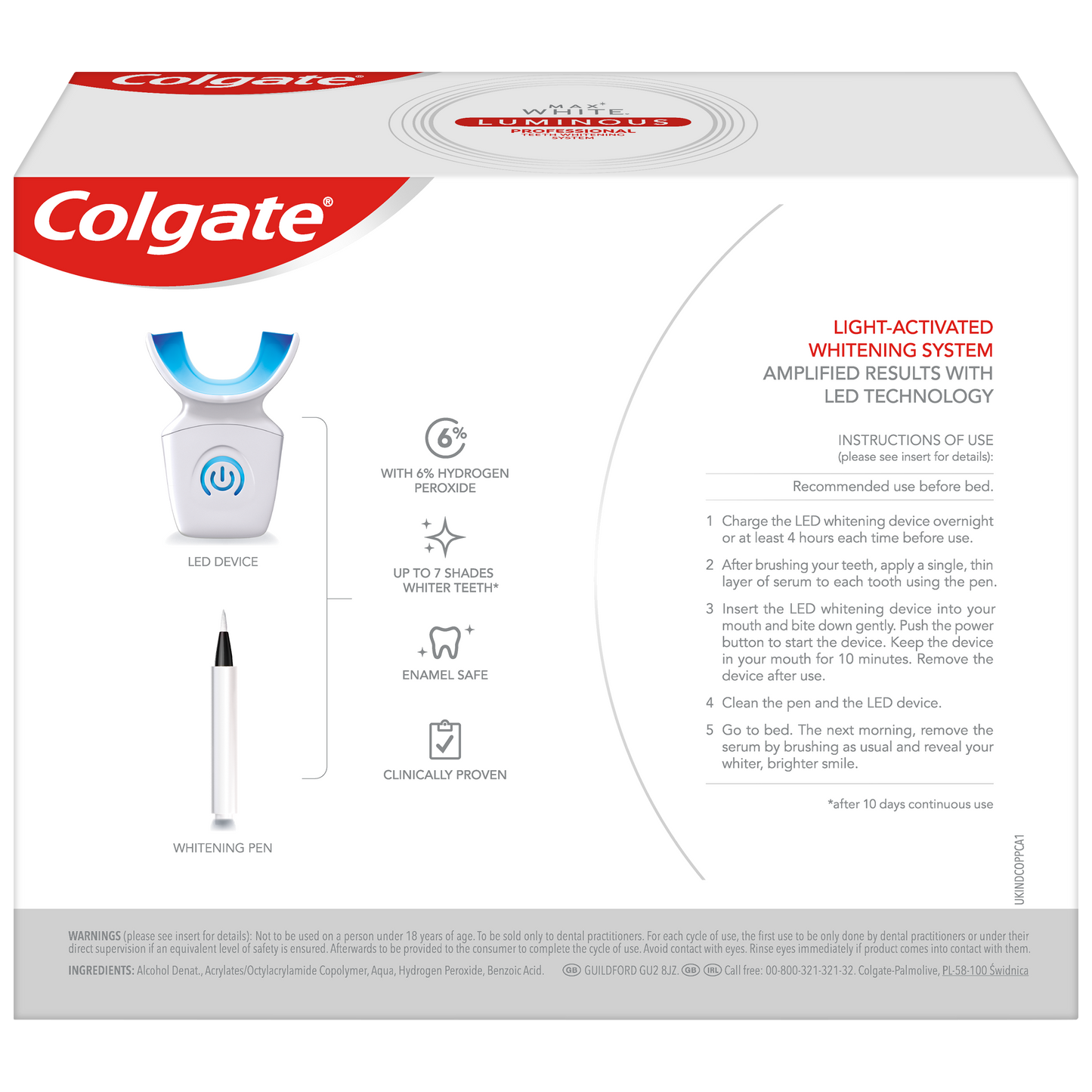 * 10 minutes a day for 10 days. Use as directed. † UK Home Use Test. n=104 completed surveys.
Patient Video - How to use
Why should I offer a whitening service to my patients?

As video conferencing and taking selfies becomes more of the norm, people are interested in looking at options that make them feel confident with their smile...

Read More

How to make whitening more profitable?

Ensure that you have an appropriate pricing structure. There is lots to consider when deciding what price structure is best for your practice, including...

Read More

How to manage whitening expectations?

When a patient approaches us about teeth whitening, they are often emotionally and socially invested in the results...

Read More